Microsoft Excel Data Worker Training
Microsoft Excel Data Worker
If you use Excel to sort, filter, and analyze data for your company, our course will help. We provide best practices, valuable shortcuts, and essential skills for data workers.
A popular topic covered is pivot tables, which are as important to data workers as hammers are to builders- they aren't the only tool on the toolbelt, but they're ones that will see a lot of use. Though they may seem intimidating, building meaningful pivot tables only requires a few steps and understanding their purpose. We focus on teaching the 'why' and 'how' of pivot table construction. We'll also offer guidance on data cleaning using Excel's powerful Power Query feature.
Lastly, we cover data visualization in Excel, which offers a range of charts and graphs. We focus on the basics of visualizing data and adding value to your data story through effective data presentation. Join us for this comprehensive overview and gain a solid footing in Excel as a highly skilled data worker.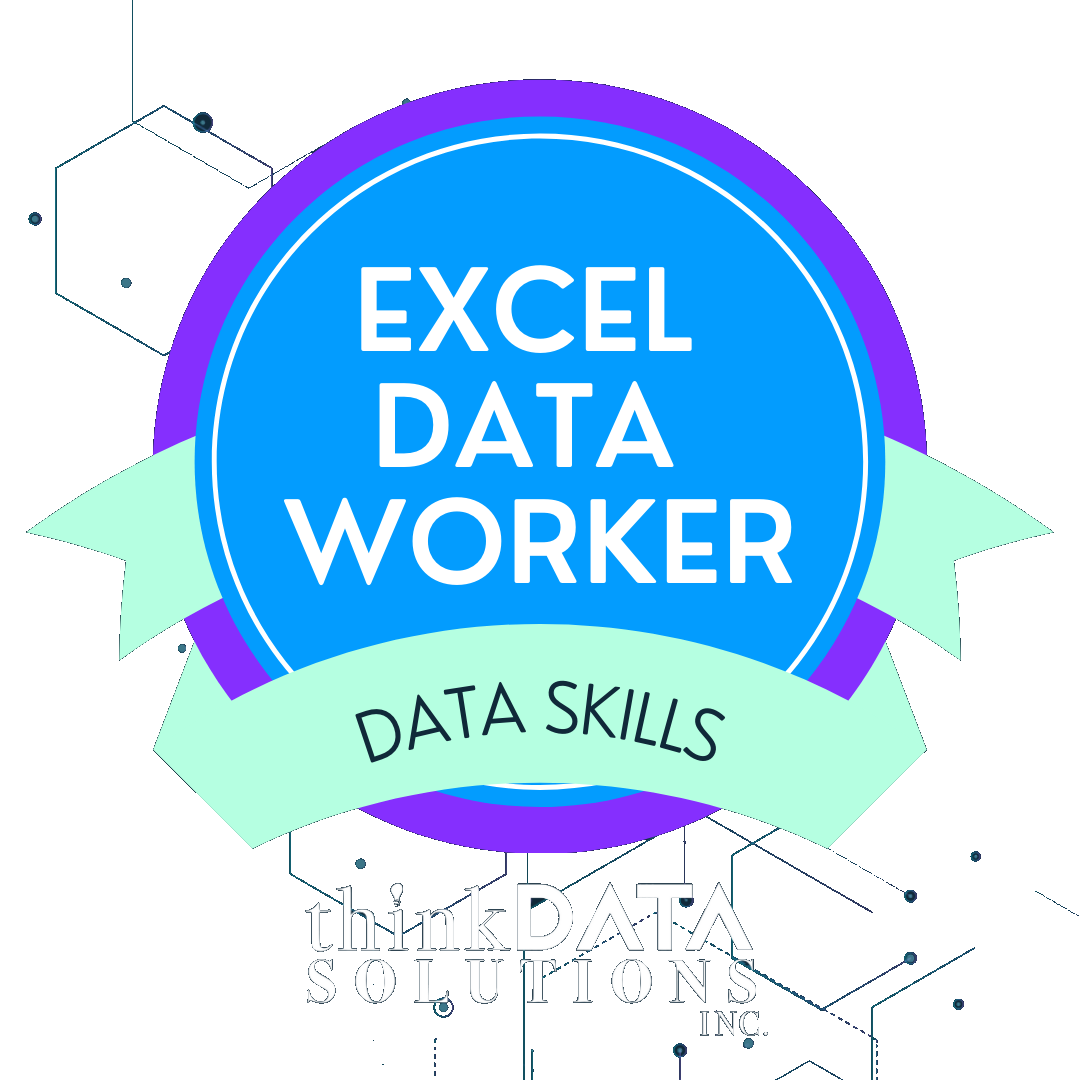 Yes, they are recommended only, and nothing is required for this course.
We will say that for some it will enhance the experience to explore some of the recommendations before your session.
The benefit to you is that it will confirm you have the general understanding to get the most of this course.
Recommendations
ThinkData options:
You can attend a Getting Started in Excel course or gain access to the book and explore it prior to attending this session. 
LinkedIn Learning Subscriber:
If you are LinkedIn Learning Subscriber we have suggested courses to consider reviewing before attending this session.
Yes, you can privately book this course. We offer a few different options for you to choose from when selecting this course for a team. 
This course is not for an absolute beginner in Excel.
If that's you - we would recommend content or a course from our Getting Started series.
Yes, we cover not only basic formulas writing, but also function writing. Things you will learn are date related functions, logical functions, lookup functions, just to mention a few. 
We do, we cover how to build them, why we build them, how to manipulate them to answer different questions, and how to connect a refreshable Pivot Table to a data source that can be added to and updated.
We do introduce Power Query and overall how to access data through Power Query, and we cover some basic transformations. We cover enough for you to begin working with it; if you need it. If you need more we offer that in our Power Query dedicated courses. 
People will often asked what is covered in the class. They are typically asking about functions, pivot tables, and we always mention Power Query. The goal of this course is to bring people up to speed with data quality control on their data sets. We ensure they know what different functions can perform, and discuss it across other programs.
Upcoming Courses
Explore This Course
This course can help someone work more effectively with data using the most common tool and enduring favorite: Excel. Plus, we believe If you can perform it in Excel, then you can do even more with other data related software. We also know that not every project gets the same level of attention, and people use Excel for all sorts of data in most organizations.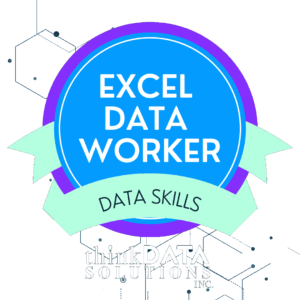 What You Will Learn In This Course Formulas & Functions Identify and utilize the formula bar Show All Functions on the spreadsheet Use Intellisense and the Function Palette to aid in formula writing Making and ...