View Details for 2023 National Cyber Summit
This national event offers innovative opportunities in education, collaboration, workforce development in security technology for industry leaders. Buy your tickets early, this busy event is in high demand!
Robin Hunt taught ThinkData One Day Preview in CompTIA Data+ in 2022 and is looking forward to offering it again in 2023.
Not sure what Data+ is all about? Follow this link to learn all about the comprehensive certification we helped write.
Training by ThinkData Solutions, Inc.
Presenter: Robin Hunt, CEO & Instructor (she/her)
Date: Monday, September 18, 2023 | 9:00a.m. - 4:00p.m.
Learn from the people who created the CompTIA Official Content and Labs.
 "We believe that one of the most valuable skills an employee can have is the ability to solve problems by working effectively with data"
– Robin Hunt, author of CompTIA Data+ Official Curriculum.
We walk you through everything, so that you have a full understanding of all the materials and resources available to prepare you for the CompTIA Data+ certification exam. Individuals who earn the CompTIA Data+ certification have demonstrated their ability to analyze and report on complex datasets, to use oversight and data quality standards, and to communicate insights effectively to support data-driven decisions. This certification shows the holder has the data knowledge of someone with at least 2 years of data work experience. CompTIA Data+ is the only data analyst certification that covers baseline data analytics skills, assesses hands-on abilities and is vendor neutral. This certification gives you the skills you need to perform a data job regardless of the specific programs you're using.
Learn about CompTIA Data+ & Certifications
Review Options for learning options for CompTIA Data+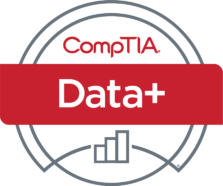 Data+ Info for Organizations There is a growing need for deeper skills than basic data literacy across organizations and it's not just limited to a single person or department within the company. Even if your team isn't the "data analysis" team, you may be surprised how much your team needs data knowledge. "People don't realize…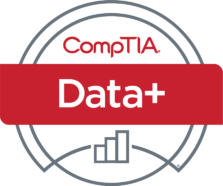 Request Data+ Information People sometimes consider the data analyst as a very specifically skilled person, and yes, that is true. However, we have lots of room for lots of different types of data professionals. What are the domains of the data analyst? Analysts must understand databases and types of databases. They must know how to…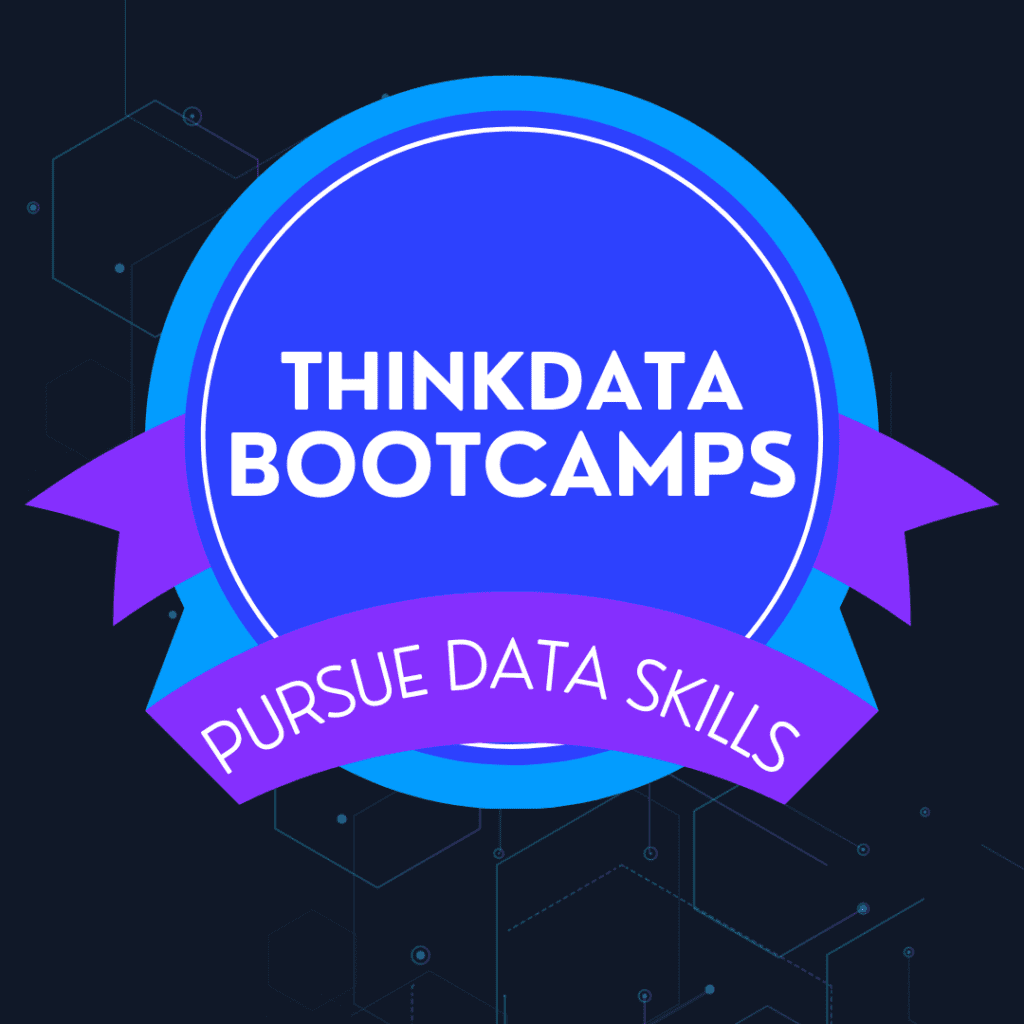 ThinkData Bootcamps Our ideal candidate is a professional (young or seasoned) that wants to seek guidance and direction in their data career. Do you want to learn more technical data skills? The best way to grow is by building the foundation. ThinkData Bootcamps do this with a mix of in person training, hands on data…