Sometimes we do live speaking engagements at conferences and conventions- want us to speak at your event?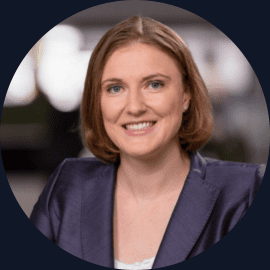 Helen Wall is a data analytics and business analysis expert. Helen is skilled in data analysis—querying, analyzing, and modeling data to gain insights—and creating visualizations that illustrate metrics, to help businesses make informed decisions. In ...
We believe that one of the most valuable skills an employee can offer their organization is the ability to solve problems by working effectively with data. Our instructor-led courses teach how to wrangle unwieldy data into meaningful data sets to be used in impactful decision-making. We can even build a customized curriculum for your organization to kickstart your team's "buy-in" with the tools.
Want Us to Speak at Your Event?
Are you looking for a speaker for your next event who can discuss data? Want to find out why the ability to work with data is a necessary skill for all organizations in a modern digital age? We would love to talk to you!
Need Help With Your Data?
ThinkData creates customized training solutions for companies of all sizes, tailored to what your team needs most.