We make lots of educational video content, come take a look!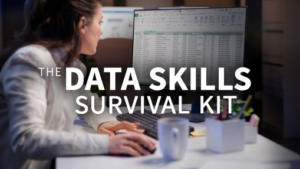 Adding data leveraging cross joins Join Robin to master cross joins in SQL and Excel. Streamline your data merging for effective project management and analysis. Learn How To: Use Cross Joins The Data Skills Survival ...
Want Us to Speak at Your Event?
Are you looking for a speaker for your next event who can discuss data? Want to find out why the ability to work with data is a necessary skill for all organizations in a modern digital age? We would love to talk to you!
Need Help With Your Data?
ThinkData creates customized training solutions for companies of all sizes, tailored to what your team needs most.